Gemaakt met 1 bol Shades of winter in de gewenste kleur.
Service van Crea-Lana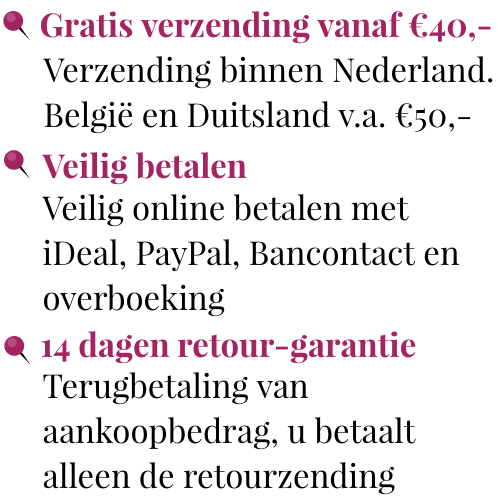 Nieuwsbrief
Wij versturen regelmatig een nieuwsbrief, meld u aan en mis niets!
» Gratis brei- en/of haak patronen
» Bijzondere acties en kortingscodes
» Nieuwe projecten en garens

Verzending
» Verzending naar Nederland, België en Duitsland vanaf € 5,95
» Levertijd tussen 2 en 6 werkdagen.
» Aanmelding voor retourneren is mogelijk binnen 14 dagen.
Vragen?
Heeft u vragen en/of opmerkingen?

U kunt ons altijd bereiken via e-mail of telefoon!

T: (+31)(0)6 28 92 87 43 of (+31)(0)6 27 89 19 07
M: info@crea-lana.com