---
Onze merken
---
Nieuws van Crea-Lana
---
BURDA STOFFEN
---
Breicafe elke zaterdag vanaf 10:30 uur.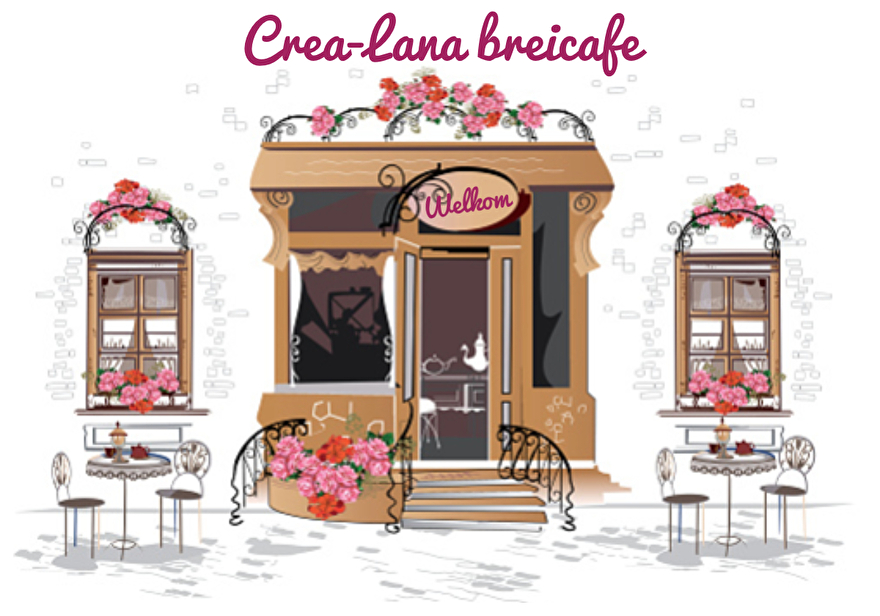 Wij gaan elke zaterdag breien en haken!
Wilt u sokken leren breien of heeft u hulp nodig bij het breien en haken van uw diverse projecten?
Iedereen is van harte welkom!
Elke zaterdag van 10:30 tot 17 uur staat ons team voor u klaar.
Onder het genot van een kopje koffie of thee helpen wij u op weg om tot een mooi resultaat te komen!
Wij vragen per keer een kleine vergoeding van €5,-
U kunt vrijblijvend binnenwandelen of aanmelden bij ons in de winkel of via de e-mail info@crea-lana.com
Wij vragen uw wel te werken met materialen aangekocht bij Crea-Lana.
---
Service van Crea-Lana
Gratis verzending
binnen Nederland
vanaf € 50,-
Verzending Belgë en
Duitsland vanaf € 70,-
Veilig betalen
Veilig online betalen
met iDeal,Paypal,
bancontact
en overboeking.
Nieuwsbrief
Wij versturen regelmatig een nieuwsbrief, meld u aan en mis niets!
» Gratis brei- en/of haak patronen
» Bijzondere acties en kortingscodes
» Nieuwe projecten en garens

Verzending
» Verzending naar Nederland, België en Duitsland vanaf € 5,95
» Levertijd tussen 2 en 6 werkdagen.
» Aanmelding voor retourneren is mogelijk binnen 14 dagen.
Vragen?
Heeft u vragen en/of opmerkingen?

U kunt ons altijd bereiken via e-mail of telefoon!

T: (+31)(0)6 28 92 87 43 of (+31)(0)6 27 89 19 07
M: info@crea-lana.com