Weekmarkten
U kunt ons wekelijks op de volgende markten vinden:
Maandag Hulst
Dinsdag Sas van Gent
Woensdag Terneuzen (binnenstad)
Vrijdag Terneuzen (Zuidpolder)
Zaterdag Axel

Zoals jullie weten kunnen jullie bij ons ook bestellingen plaatsen en ze zelf afhalen. Wanneer we op de markt staan, kun je daar ook langs komen om je bestelling op te halen (en om een bestelling te plaatsen, natuurlijk)! Laat het eerst alleen wel even weten (via facebook, twitter, e-mail of kom langs), zodat we je bestelling mee kunnen nemen.
Service van Crea-Lana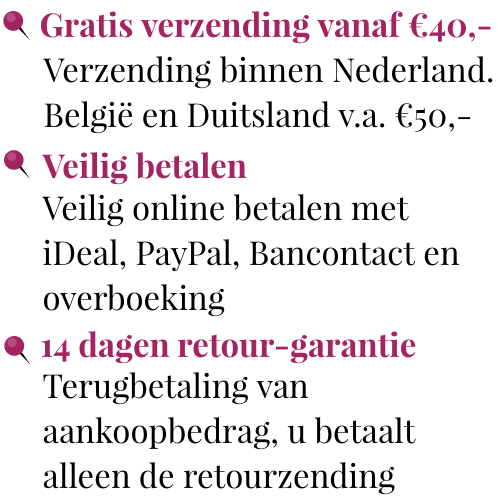 Nieuwsbrief
Wij versturen regelmatig een nieuwsbrief, meld u aan en mis niets!
» Gratis brei- en/of haak patronen
» Bijzondere acties en kortingscodes
» Nieuwe projecten en garens

Verzending
» Verzending naar Nederland, België en Duitsland vanaf € 5,95
» Levertijd tussen 2 en 6 werkdagen.
» Aanmelding voor retourneren is mogelijk binnen 14 dagen.
Vragen?
Heeft u vragen en/of opmerkingen?

U kunt ons altijd bereiken via e-mail of telefoon!

T: (+31)(0)6 28 92 87 43 of (+31)(0)6 27 89 19 07
M: info@crea-lana.com