Nieuws van Crea-Lana
Op dit moment is het maken van mondmaskers een populaire bezigheid!.
Wij hebben een groot aanbod aan katoenen stoffen, maar er is nog iets speciaals op komst....
Nu in pre-order te bestellen, leverbaar eind juni.
Ontdek het Katia paneel van Smile With Your Eyes maskers voor het hele gezin en vrienden.
Maak uw maskers eenvoudig en snel met dit paneel voor maskers voor alle maten en smaken.
Omdat we wel ons gezicht moeten bedekken, maar niet onze persoonlijkheid!
Met één meter maakt u 26 enkelvoudige maskers of 13 dubbelzijdige maskers
Een paneel = 6 ergonomische en 7 vierkante maskers in alle maten (dubbelzijdig)
Een paneel = 12 ergonomische en 14 vierkante maskers in alle maten (enkelvoudig)
Service van Crea-Lana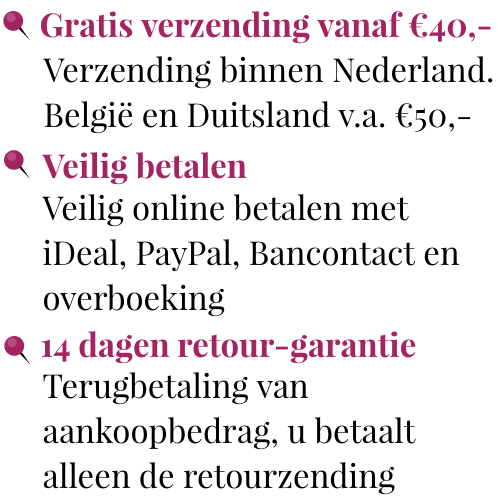 Nieuwsbrief
Wij versturen regelmatig een nieuwsbrief, meld u aan en mis niets!
» Gratis brei- en/of haak patronen
» Bijzondere acties en kortingscodes
» Nieuwe projecten en garens

Verzending
» Verzending naar Nederland, België en Duitsland vanaf € 5,95
» Levertijd tussen 2 en 6 werkdagen.
» Aanmelding voor retourneren is mogelijk binnen 14 dagen.
Vragen?
Heeft u vragen en/of opmerkingen?

U kunt ons altijd bereiken via e-mail of telefoon!

T: (+31)(0)6 28 92 87 43 of (+31)(0)6 27 89 19 07
M: info@crea-lana.com